Featured News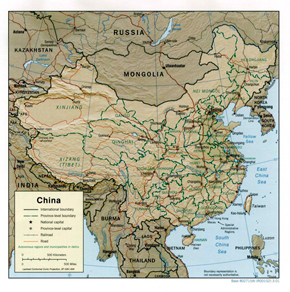 Chinese tradition does not view a year of the rat, 2008 for example, as auspicious for childbearing. Beijing's hosting of this year's Olympics, however, seems to have put a different spin on matters. Full story »
Featured Commentary
In the developed world, fertility rates have fallen to dangerous levels. In the developing world, high fertility rates continue to stress overburdened infrastructures.
Even in Iran, the population is exploding. Though fertility rates there have fallen below replacement level, high birthrates in the recent past have led to a disproportionate number of young adults, many of whom are now having children.
Featured Information

The Concord Coalition describes itself as "a nationwide, non-partisan, grassroots organization advocating generationally responsible fiscal policy."  The organization is devoted to overcoming partisan politics in an attempt to reign in national debt.
A number of papers can be found on the organization's site. These include the recently released "Will the First Boomer Budget be a Bust?" The essay makes it clear that prospects are not good for the future fiscal well-being of the United States. Full story »